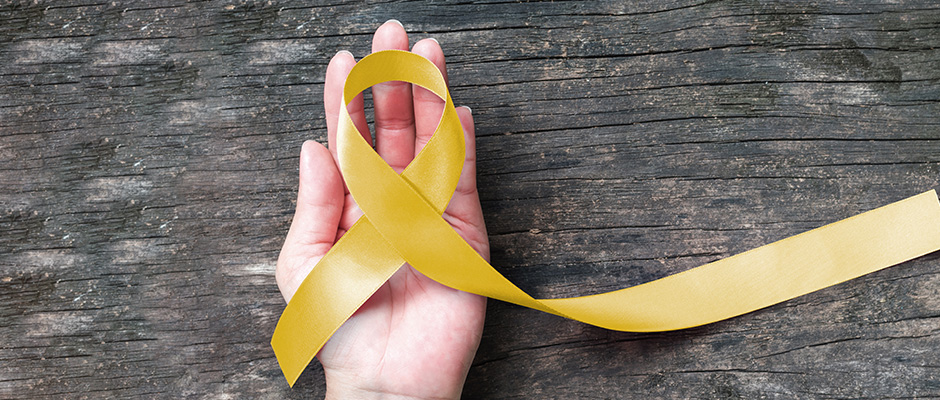 Endometriosis Awareness Month is almost over, but there are still plenty of ways to lend your voice and support to the estimated 176 million endo women worldwide with the condition. From marches to meetups, here's how you can learn more about endo and help promote a greater understanding of the condition.
A Facebook group called Endo Doesn't Define You urges women everywhere to add a yellow ribbon to their Facebook profile picture for the entire month of March.
March 24
Wear yellow and walk it out! Join the 5th Annual EndoMarch in honor of World Endometriosis Day in Atlanta, Chicago, Bluffton, South Carolina, Minneapolis, New York, and San Francisco. For details on a march near you click here.
March 25th
Pulsefit in Royal Oak, Michigan is hosting their next fitness pop-up, "Fitness Fight for Endometriosis", at IronRidge at 10 a.m. Only $10 to join and proceeds benefit their advocacy work. It Fits protein bars will be there to satisfy your post-workout appetite. Space is limited, but you can reserve on their
website
.
March 26
Sit back, relax, and watch a screening of Endo What? at Camelot Theater in Palm Springs, Calif., at 6:30 p.m., sponsored by Tugg.com. Details can be found here.
March 29
The SisterGirl Foundation will be hosting two events in Bridgeport, CT. In a partnership with the Department of Health and Social Services, they'll host a "Paint the City Yellow" event from 12-2 p.m. at 999 Broad Street (Conference Rooms A & B). Then from 6-9 p.m. you can join a happy hour at 800 Union Avenue featuring DJ Bam Bam ($7 donation to attend).
March 31
Citizen Yoga Royal Oak, a yoga studio in Royal Oak, Michigan, says they'll dedicate a 1 p.m. class to EndoFound. You can register for the class here.
Find out how the rest of the world is celebrating Endometriosis Awareness Month click here.

Have an Awareness Month event you'd like to see featured here? E-mail us at generaladmin@endofound.org