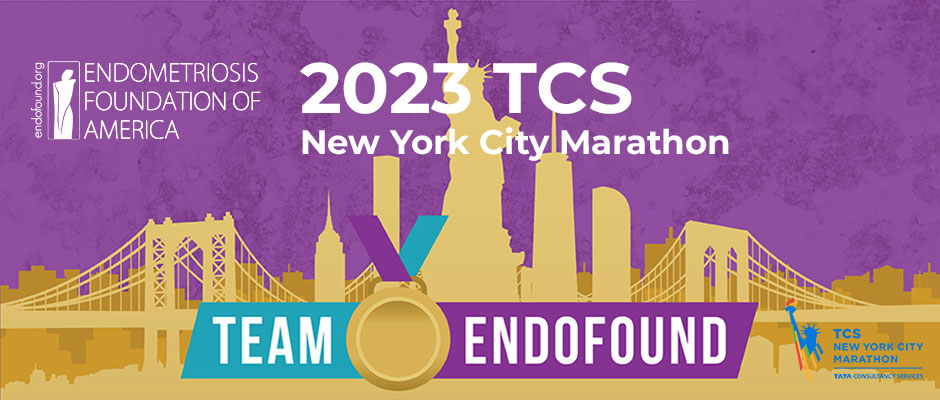 Dan O'Brien has just about done it all when it comes to running, including half marathons, full marathons, and Ironman triathlons. But something the 26-year-old hedge fund trader from New York has never done is tie his running to a charity, and he's excited to finally do it.
"I like running in general and the physical aspect of training, but this is the first time I'm raising money for a cause to do a race," O'Brien said. "It's an interesting dynamic because there's a lot more to it than just completing the race for yourself. It's been a really cool experience so far."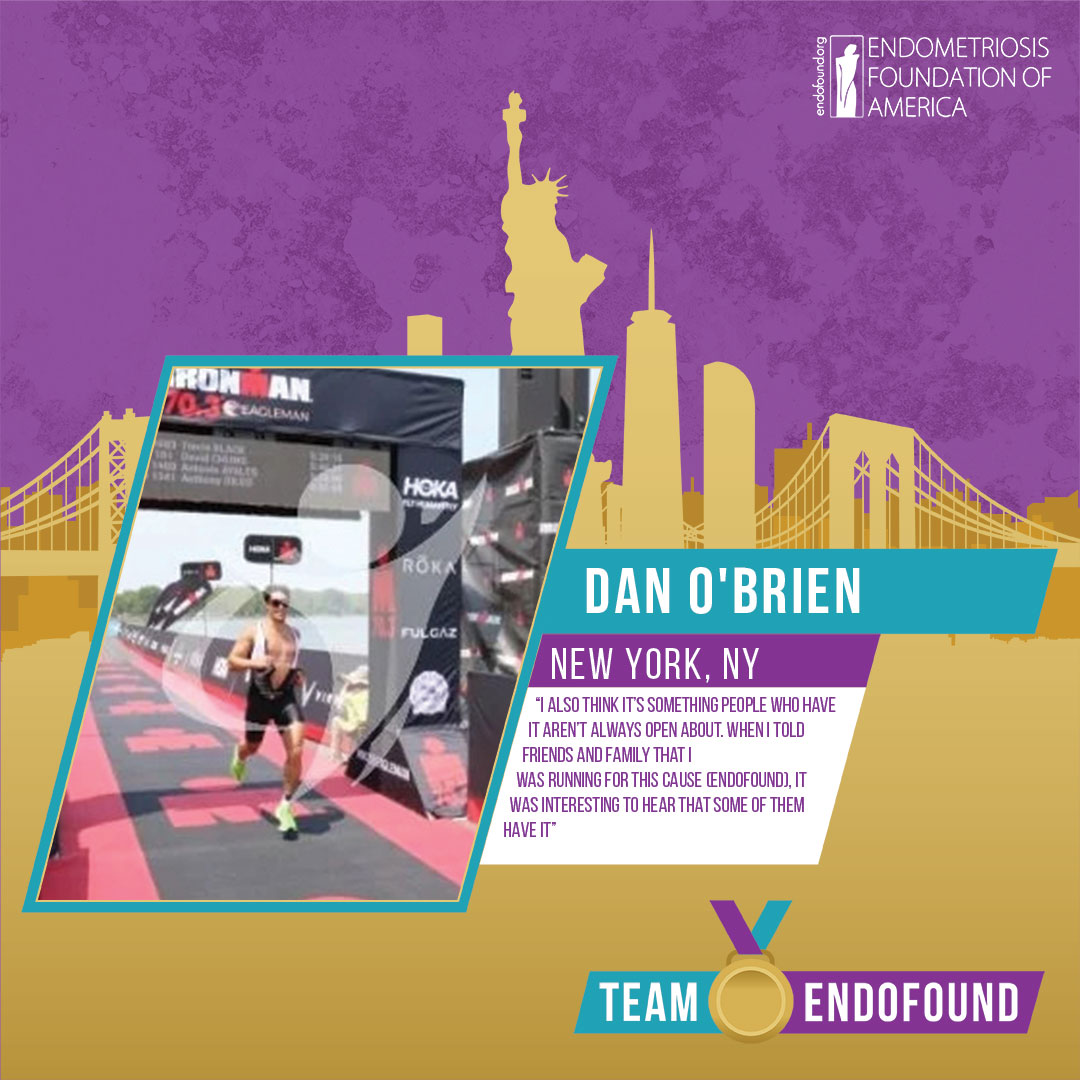 Click Here To Support Team EndoFound Runners
O'Brien is one of 51 US and European marathon runners competing for EndoFound's Team EndoStrong in the New York City Marathon on Nov. 5. The team's collective goal is to raise over $200,000 for the foundation. The race will feature more than 50,000 runners winding through the city's five boroughs.
O'Brien heard about the opportunity from his friend, Clare Murphy. Murphy is a medical assistant and researcher for the Seckin Endometriosis Center. Dr. Tamer Seckin is the cofounder of EndoFound, and Murphy is the organizer of this year's marathon team.
Several charities nationwide partner with the marathon annually. This is EndoFound's ninth year participating. The experience has been educational for O'Brien, as he's learned a lot about the disease through his fundraising.
"Endometriosis is something that I wasn't really aware of before, so I've been learning about it and finding out that it's something a lot of people struggle with," he said. "I also think it's something people who have it aren't always open about. When I told friends and family that I was running for this cause, it was interesting to hear that some of them have it."
This will be O'Brien's first time running in the New York City Marathon. He'll be competing in a full Ironman race in April 2024.
"This marathon is a great way to keep myself on track for the Ironman from a training perspective while also doing some good for the community," he said.
O'Brien's best time for a full marathon is 3:52, which he ran in Sarasota, Florida. He'd like to finish this one in the 3:30 to 3:45 range. It's a significant jump, but he believes he's in better shape today than he was for the Sarasota race.
More important to him, though, is the money he raises for EndoFound. Each member of Team EndoFound has a goal of $4,000. With about three months until the race, O'Brien has already surpassed $1,500.
"I still have to broadcast it at work, and I think a lot of people here will be willing to support me," he said. "It's an awesome opportunity and great foundation, and I'm really excited to support it."
To contribute to Dan O'Brien's New York City Marathon run for EndoFound, visit https://give.endofound.org/fundraiser/4706551.