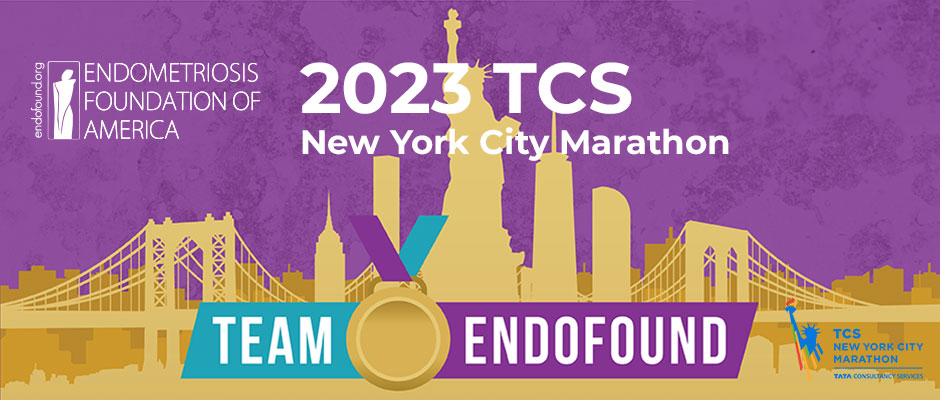 Jessy Rosen is a fourth-year medical student at New York Medical College, residing in Queens. She is studying to become an OB/GYN and is dedicated to women's health. Furthermore, she is committed to continuing her education on endometriosis.
"I've seen what family members and close friends have had to endure in getting a diagnosis, receiving adequate treatment, and finding someone who would listen to them," Rosen said.
Rosen will be one of more than 50 women and men running for Team EndoStrong in the New York City Marathon on Nov. 5. The team's goal is to raise over $200,000 for EndoFound. The race will feature 50,000 runners and cover 26.2 miles through the city's five boroughs.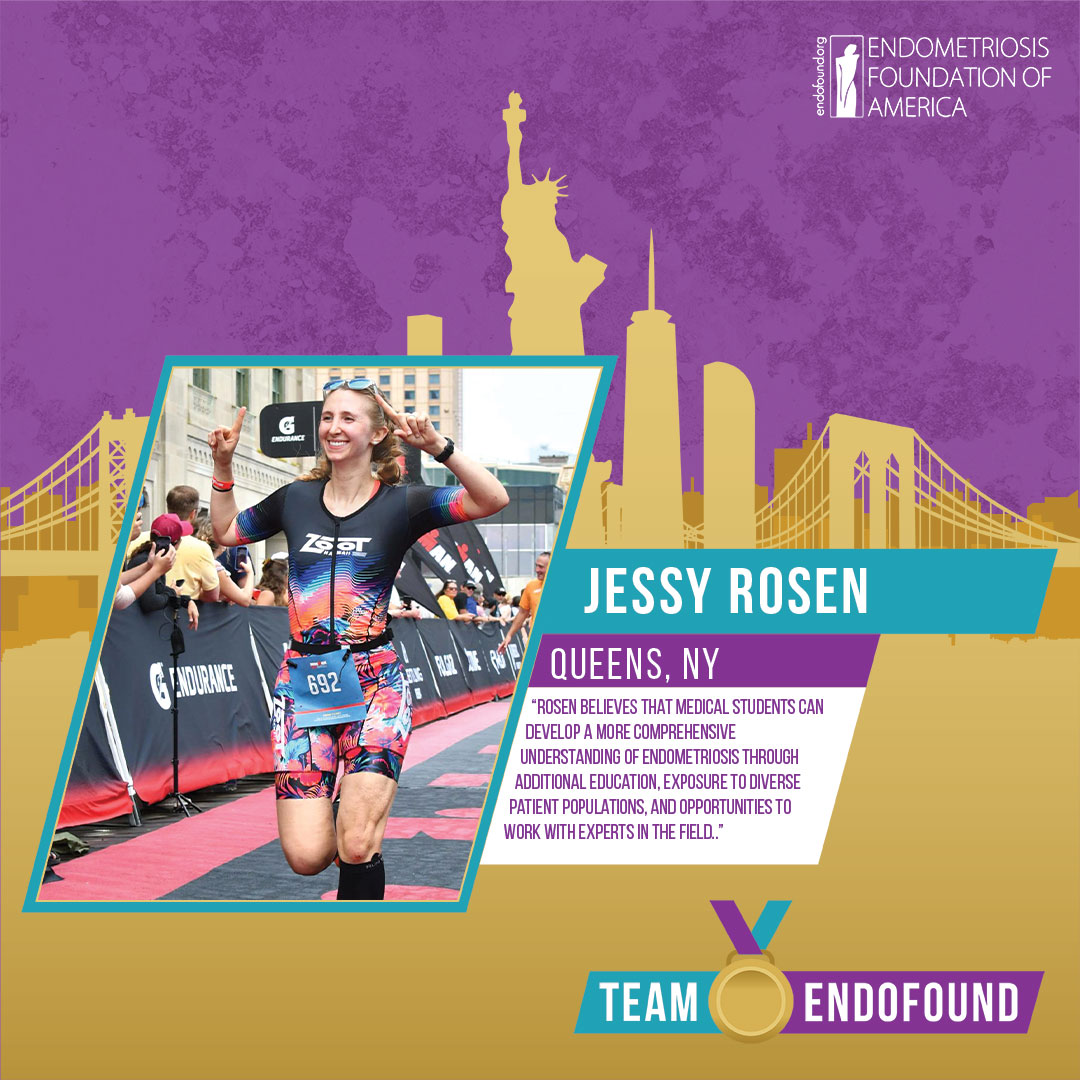 Click Here To Support Team EndoFound Runners
Rosen first learned more about endometriosis during her undergraduate studies.
"One of my close friends had been suffering from pelvic pain and abnormally heavy menstrual bleeding for over ten years without explanation," Rosen said. "When she told me her doctors suspected endometriosis, I realized I wanted to become more knowledgeable about the condition and learn how to better support her."
Rosen researched the disease while watching her friend's quality of life significantly improve after the diagnosis and eventual surgery.
"She was even able to get pregnant, something doctors had previously told her would be very challenging," Rosen said. "Around that time, a few of my colleagues also came forward and shared their own stories about having endometriosis. It was humbling to see how extensively this condition could impact every aspect of life."
As Rosen continued to educate herself, she noticed how her passion for women's health was connected to other aspects of her life. While attending medical school, she is also finishing a Master of Science in Medical Nutrition, developing a Culinary Medicine Area of Concentration for her medical school, and writing a nutrition guide for runners titled Running to the Kitchen. In addition, she competes in marathons and triathlons, and recently finished her first 70.3 Ironman on Sept. 10.
"Incorporating a more holistic view on all of these areas in women's health— including nutrition, lifestyle, and movement—made me start thinking more about endometriosis and how important it is to recognize that a condition is not just a collection of symptoms, but rather a state that affects the individual as a whole," Rosen stated.
Rosen's vision for her career path became more apparent in medical school during her clinical rotations in the field of obstetrics and gynecology.
"I was deeply moved by the profound impact that these physicians had on their patients during such a vulnerable time in their lives," said Rosen. "Being able to provide both primary care and surgical treatment, while also maintaining long-term patient-physician relationships, is something that I find very rewarding about the field."
During her general surgery clerkship at Lenox Hill Hospital in Manhattan, Rosen had the unique opportunity to work with Dr. Tamer Seckin, co-founder of EndoFound.
"I participated in a few joint endometriosis cases with Dr. Seckin, which was an incredible surgical experience," Rosen said. "He was very meticulous and dedicated to providing the highest standard of surgical treatment."
But the experience with him outside the operating room was equally critical to Rosen.
"I saw him take the time to sit down with patients and ensure their comfort," she said. "You could see the level of trust that they had in him, and how much it meant to these individuals to not only feel but be validated. Experiences like these helped to solidify my career aspirations."
Rosen is running for Team EndoStrong, her first year as a member, to continue raising awareness for the disease. So far, she has raised about $1,200 and hopes to bring in much more before race day. She is continuing to educate others about the disease, which Rosen says doesn't always receive the attention it deserves in medical education.
However, Rosen believes that medical students can develop a more comprehensive understanding of endometriosis through additional education, exposure to diverse patient populations, and opportunities to work with experts in the field.
"It's important for the medical community to continue to learn and grow in their knowledge of endometriosis in order to better serve and support our patients," Rosen said.
To contribute to Jessy's New York City Marathon run for EndoFound, visit https://give.endofound.org/fundraiser/4783737.