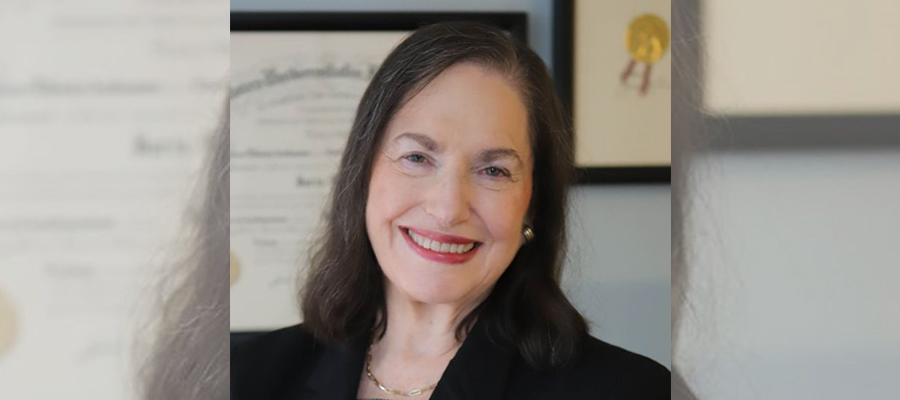 Laurie Berke-Weiss has been an attorney for four decades, primarily focusing on employment and labor issues. She's never had a case involving endometriosis, but as she learns more about the disease, she understands what patients may be up against—and she wants them to know they aren't alone.
"We've had a lot of people come to us with conditions or diseases that are recurring, and they don't know when they're going to hit," Berke-Weiss said. "Endometriosis is a chronic disease, and tools are available for those who have it."
Berke-Weiss is the founder of Berke-Weiss Law, has served as president of the New York Women's Bar Association, and has been named on Top 50: Women New York—Metro Super Lawyers lists. She will speak at EndoFound's two-day Endometriosis 2023 Global Patient Symposium (Patient Day) on day one, March 18, at New York City's Lenox Hill Hospital.
Berke-Weiss' session is titled "Legal Rights & Protections for Those with Endo." She and two of her senior associates are scheduled from 11:45 A.M. to 12:30 P.M.
One of the most common issues endometriosis patients face is trying to work while managing the horrific symptoms of the disease. It can be especially challenging when their employers don't know or try to understand what endometriosis is. As a result, patients often find it difficult to talk to their employers about it or keep their jobs.
"You have a disability, and your employer should engage in a discussion with you about whether an accommodation is possible," Berke-Weiss said. "This is about taking it step by step and knowing your rights."
Because of privacy issues, Berke-Weiss said she and her team won't be able to take specific questions about individual situations in an open forum like Patient Day, but they can answer general questions and discuss practical options.
"You want to be educated and know what you can do for yourself," Berke-Weiss said. "Some options for those with endometriosis could involve sick time, the Family Medical Leave Act (FMLA), short-term disability, or a 'reasonable accommodation' request. Or maybe a lawyer can help behind the scenes or interact with the company on your behalf."
Berke-Weiss noted that there isn't a one-size-fits-all solution. For example, if you are covered by FMLA, you have 12 weeks of job-protected leave a year, but when you use it can depend on your situation.
"It can be taken intermittently. So if you have surgery, you may need to take several weeks at a time. If you don't have surgery, you may want to take a couple of days a month or whenever the need arises, and a lot of people don't know they can do that," she said. "Even well-intended employers don't always give their employees the right information about how to apply for FMLA."
Berke-Weiss said when she was the age that many endometriosis patients are today, topics like this were never discussed. She is glad to see younger people trying to break the stigma and get the help they deserve.
"This sounds like such a difficult situation for those who are suffering, and though this particular disease is not one we focus on, we're a woman-owned firm and care about issues that affect women," Berke-Weiss said. "We are very excited to be part of this event."
For a symposium schedule and to purchase tickets to the March 18 and 19 event, visit www.endofound.org/patientday. For more information on Berke-Weiss Law, visit www.berkeweisslaw.com.