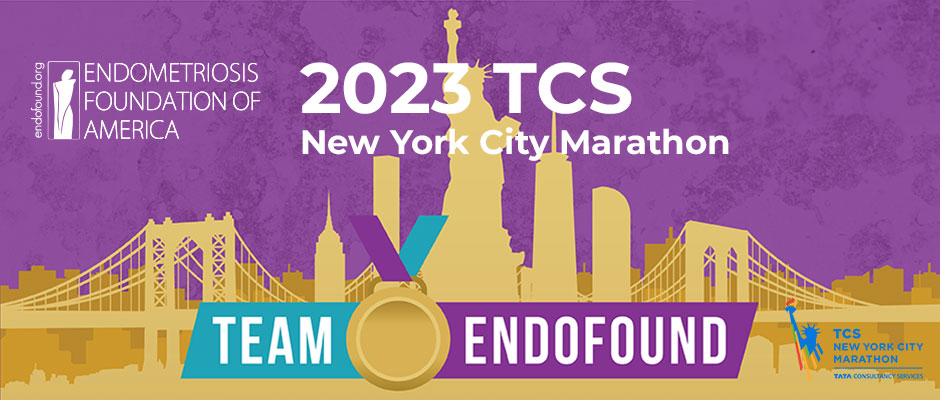 When Clare Murphy agreed in the spring to captain EndoFound's Team EndoStrong for the New York City Marathon on Nov. 5, she didn't know what to expect in her new role. Today, she struggles to find the words to describe what she's witnessed.
"Ineffable sums it up," Murphy said. "I can't emphasize enough how proud I am of their training efforts, and their camaraderie has been remarkable. It's been astonishing to listen to their stories and see how much fire and passion they have for this disease."
Murphy, a medical assistant and researcher for the Seckin Endometriosis Center, is leading a team of 53 runners, the most in Team EndoStrong's nine years as a charity partner with the marathon. Each runner is expected to raise at least $4,000 for the foundation. Collectively, they've reached $100,000. Contributions will be accepted through Dec. 31.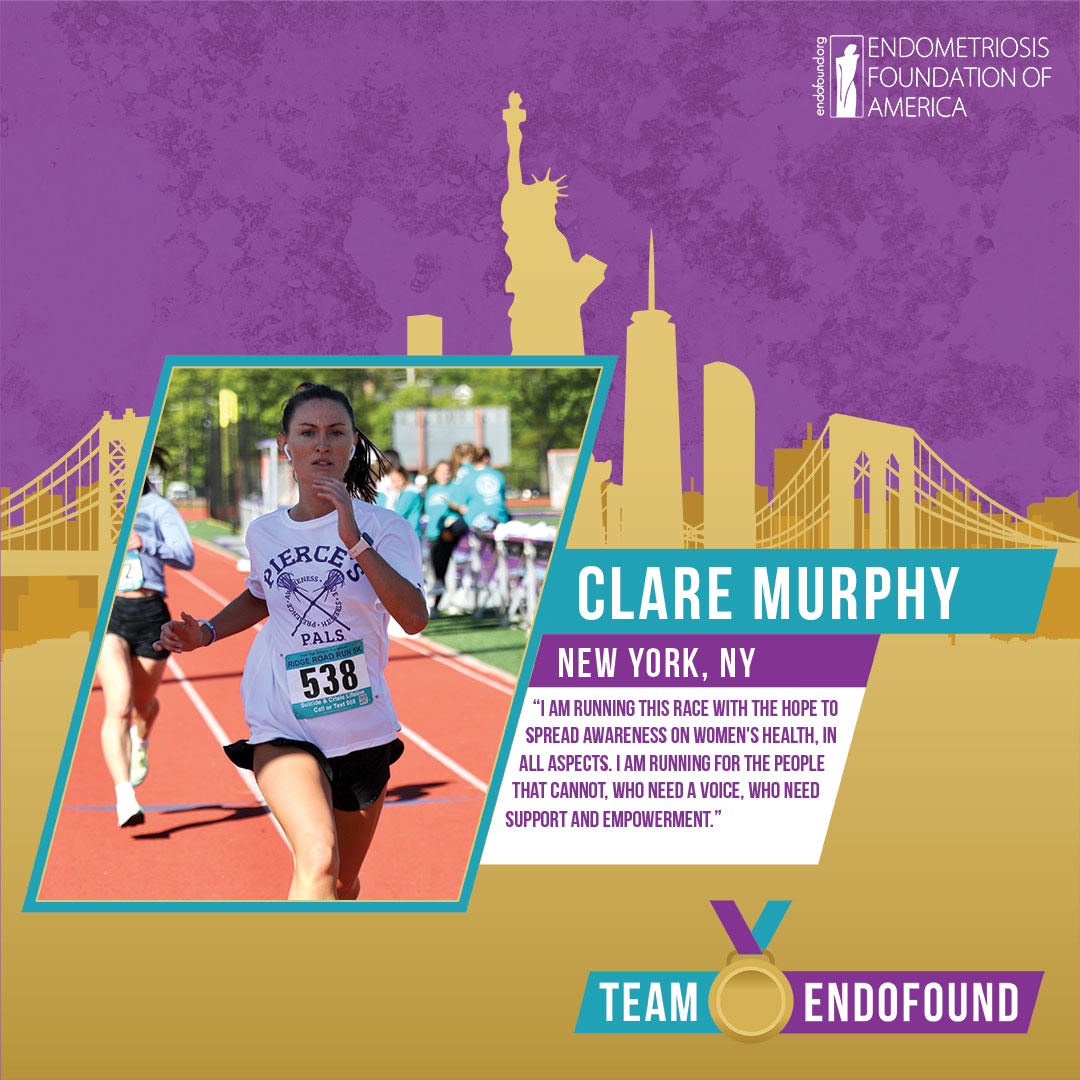 Click Here To Support Team EndoFound Runners
"We have about $100,000 more to go, and I have no doubt we'll hit that," Murphy said.
The runners are women and men from Europe and the US. Most of the women participating have endometriosis, and some are fighting through the pain as they train for the 26.2-mile trek through New York City's five boroughs.
A dozen of the women have been featured in stories on the EndoFound blog over the past couple of months. They include Dana Sellitto, who had surgery just three months ago; Grace Kunkel, who had surgery in March; and Avery St. Sauveur, who was finally diagnosed in 2022 after a decade of pain that persists.
"It's hard, to say the least," St. Sauveur said. "There are so many variables that are impossible to control when training for a marathon, and having endometriosis is another one."
But St. Sauveur and all the runners have been buoyed by their continuous support for one another throughout the summer and fall.
"We have a running group chat where we all communicate almost every day, and that communicating goes beyond talking about the logistics of the marathon," Murphy said. "We talk about our training, endometriosis as a disease, ways we can fundraise, how to best support each other, and how excited we are to meet each other.
"The training has been easier because of the team," Murphy continued. "But it's also been easier because of the encouragement from endometriosis patients who aren't running. I work in endometriosis, and I see these women daily throughout their journeys. It's special to me that I can do something outside of my work that directly impacts them and sheds a light on their pain."
Significant support has also come from the Seckin Endometriosis Center and EndoFound staff members, many of whom will be at the race.
"We'll have a cheering section this year at the corner of 69th and First Avenue that will be crowded with Team EndoStrong supporters," Murphy said. "Along with a table dedicated to educating people on endometriosis, we'll have Dr. Tamer Seckin, Dr. Amanda Chu, representatives from the foundation, patients, and other volunteers."
The runners will meet each other for the first time at a dinner downtown on Nov. 3, two days before the race. They'll gather Sunday morning on Staten Island for the start of the race, and all 53 of them plan to cross the finish line, no matter how long it takes.
"There's just so much enthusiasm among everyone," Murphy said. "And for me, being able to lead this has been moving. Getting to know these women who are affected by this disease and who are pushing themselves to run this marathon despite their pain and setbacks has been really uplifting. It encourages me to keep running and do this for them."
You can read more about each of the runners and donate to them through Dec. 31 at https://give.endofound.org/event/2023-tcs-nyc-marathon/e477280/search?type=individual.