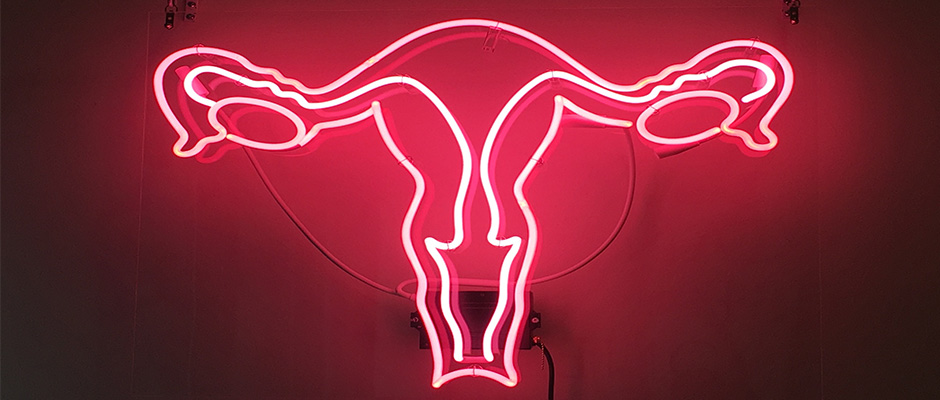 Anthoula Stefanou was only 33—but, mysteriously, her ovaries weren't.
Her doctors told her the organs had aged well beyond her years.
"My AMH was extremely low," Stefanou recalls being told by her fertility specialist of her blood work-up. "And they said 'Well, this is not looking good.' It was diminished ovarian reserve. They compared me to someone who was 45 to 50 years old, reproductive-wise." AMH, or anti-mullerian hormone, is often measured to determine a woman's ovarian production.
Diminished Ovarian Reserve (DOR) is defined by women of reproductive age who have regular menses, but whose ovarian function, whether or not stimulated by Assisted Reproductive Technology (ART), is decreased, compared to women of comparable age, according to the American Society for Reproductive Medicine (ASRM).
While Stefanou's news was enough to alarm any woman in her child-bearing years, it is not as absolute as Premature Ovarian Failure (POF), which is characterized by the cessation of menses and ovulation altogether.
RELATED: Getting Pregnant With Endo: What You Need To Know
Anthoula scrambled to do IVF in an attempt to retrieve and freeze viable eggs—but multiple rounds only netted one genetically-sound embryo. Frustrated and suspecting she had endometriosis, she visited an endometriosis specialist and was diagnosed with Stage I in March.
She was mystified. Her endometriosis wasn't extensive; she didn't have endometriomas, or endometriosis-filled cysts, which are toxic and can suppress ovarian output, inside her ovaries. She is otherwise perfectly healthy and follows a healthy lifestyle.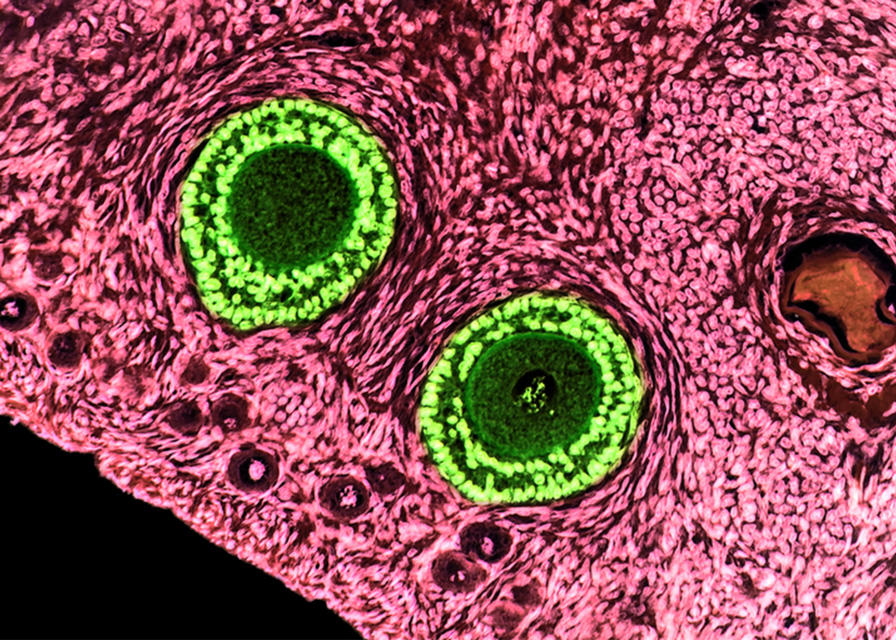 Today, Stefanou, now 36, still has more questions than answers. Unfortunately, fertility experts don't have many answers, either.
While a 2017 study published in the Journal of Ovarian Research concluded endometriosis seems to negatively affect egg quality, there are no studies that definitively link endometriosis and diminished ovarian reserve.
NYC-based Gynecologic surgeon and Endometriosis Fellow Dr. Karli Goldstein of Seckin Endometriosis Center, says Stefanou's story isn't rare.
"We do see it more commonly with endometriosis, and we don't know for sure if its a function of the endometrioma environment or the actual inflammation around the ovary that's causing this kind of destruction," says Goldstein, who has treated Stefanou.
"Endometriosis causes infertility for a number of reasons," says Director of Reproductive Endocrinology and Infertility at Lenox Hill Hospital in NYC, Dr. Tomer Singer.
"Tubal factor infertility, inflammation in the pelvis, toxic fluid in the fallopian tubes, and diminished oocyte quality all contribute to decreased fertility. Endometriosis can cause women to have poor egg quality at a younger age than their counterparts." Singer says women who fall into that category should have their AMH and FSH, or follicle-stimulating hormone "reassessed at a later time if abnormal."
Goldstein recommends that patients with endometriosis with or without endometriomas see an expert excision surgeon capable of removing disease from its roots and reconstructing the ovary if necessary. Many patients of Seckin Endometriosis Center can conceive naturally after proper "clean out" surgery is done, she says.
"Ablation and burning the ovarian bed should never be used as a substitute to good excision surgery and these ablative, or, burning procedures are often what give endometriosis surgery a bad rap in destroying ovarian reserve." Goldstein says endometriomas can falsely supress ovarian reserve and this value may go down further temporarily but is her belief it will recover over time. "AMH is not always the final bar on egg quality. It is a better marker of quantity than quality."
She advises women like Stefanou shouldn't give up on motherhood. She recommends patients with endometriosis see a reproductive endocrinologist who specializes in or personalizes care for endometriosis. "There are options that may work better for patients with endometriosis, like keeping estrogen levels low during IVF stimulation with letrozole, or trying different transfer protocols they haven't tried before."
Goldstein continues: "We are learning more each day about the caustic effects inflammatory disease can have on fertility. But, it is exciting to have new genetic testing like Fertilome out there that can potentially change the way fertility treatments are done. Some clinics are already using gene-specific therapy for patients in IVF. The world of reproductive endocrinology and infertility (REI) is evolving by the minute. It can be invaluable to get another opinion and try a new approach with a different REI."