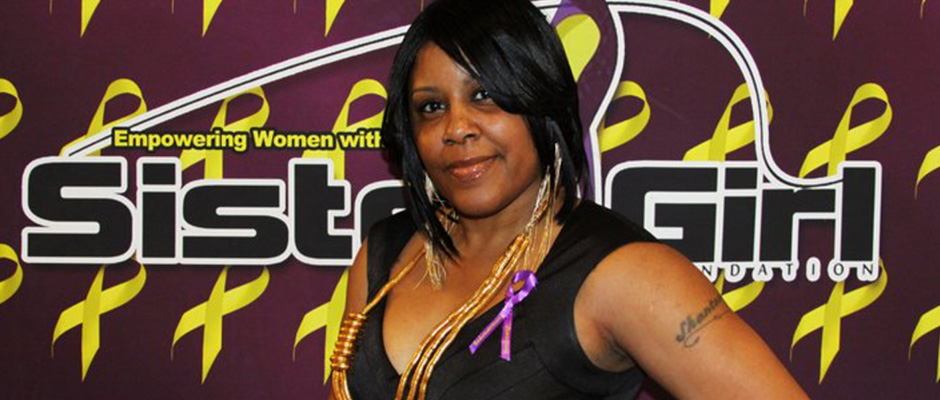 Shantana Hazel is serving up patient support with an extra helping of sisterly love.
Hazel is the founder of SisterGirl, a Bridgeport, Conn.-based endometriosis and gynecological cancer advocacy group, which she founded in 2010. She's had plenty of inspiration to draw from in starting the org. Her lifelong struggle with endometriosis includes a 14-year delay in diagnosis and 16 endo-related surgeries including a hysterectomy. Hazel says she also lost a close friend to cancer a few years ago.
"God knew that this is a task I can take it on, and I would be able to use my voice to help other women who suffer the way that I did," Hazel, 43, tells the Blossom.
To ease that suffering, SisterGirl provides educational resources online, including doctor referrals, scientific research, and tools for handling doctor's appointments. But their one-on-one work remains at the heart of their mission. SisterGirl, which has grown to a team of nine members, accompanies women to doctors appointments, as well as pre-op and post-op follow-ups upon request.
"We get to hug. If we need to cry, we cry together. It's more of a bond that we build with these women who are going through these illnesses," adds Hazel. "In our foundation, we wanted to make sure people were feeling the love, not just going online and seeing things, but if you call me, I will make sure that I am there. Even though I go through my own journeys with health, I still want to make sure that I am present and there to hold your hand, to actually sit and comfort your family while they're waiting for you to have extensive surgery."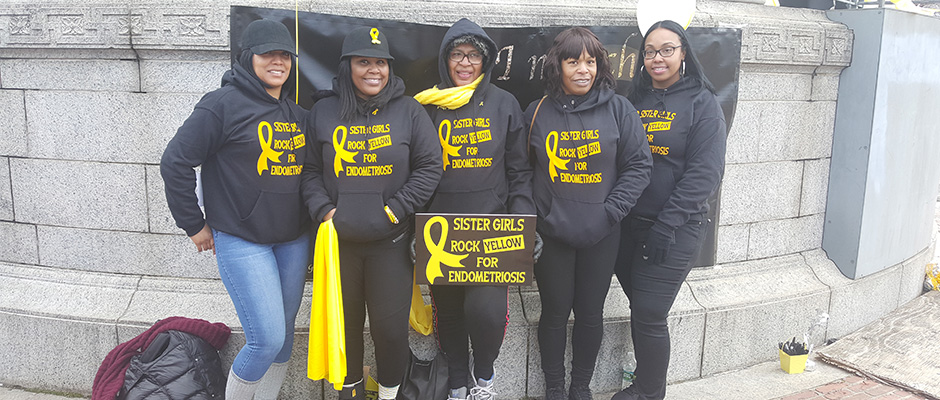 Above: Shantana, second from left, with her SisterGirl team
Their moniker SisterGirl, in fact, is deeply rooted in Hazel's childhood. Growing up, she was known as "The Sick Girl". Thankfully, however, she had a support group of her own.
"I had these two girlfriends in my life, and I'm an only child, so I used to call them my sister girls. They were like my sisters, and they were my girlfriends. I started saying, 'Hey, sister girl' and that became their name. Even though they didn't understand the illness, there were still things that I was able to lean on them for."
And now Hazel is paying that kindness forward. As many women with endometriosis know, treatment, such as excision surgery, can be budget-busting, as big insurances often don't cover the costs, so SisterGirl also tries to help by slashing the bill any way they can.
"I know the social workers in the hospitals, they have programs, so we find out who to contact for these programs and what the names of the programs are, and we help [women] fill out the applications. We help guide them in the direction of that as well. We raise funds for these people who may be out of work and need help paying certain bills. It may not just be medication but day-to-day life."