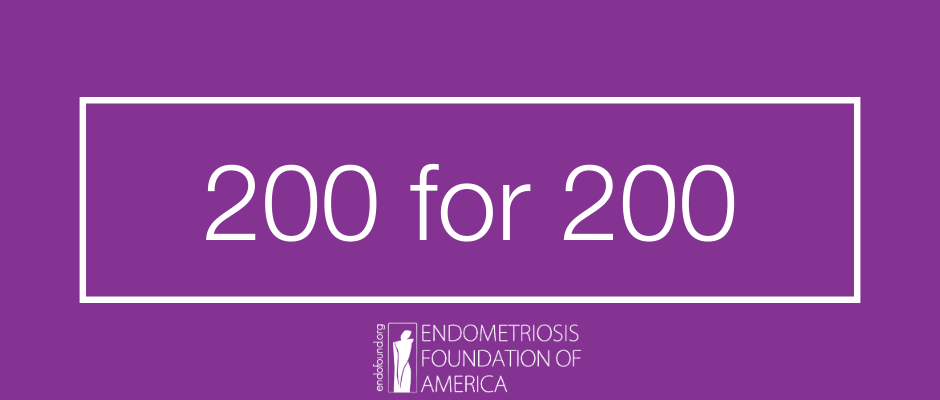 Join the fight with EndoFound to help raise critical funds for 200 million individuals worldwide with endometriosis.
Start fundraising OR Donate to the team
Three way to get involved:
1. You can start a fundraising campaign and raise $200
2. You can donate to the team of 200 fundraisers working to raise $200
3. Spread the word about our campaign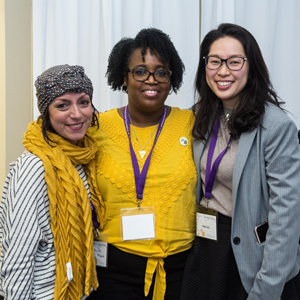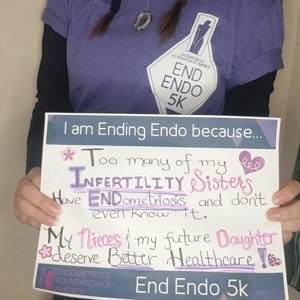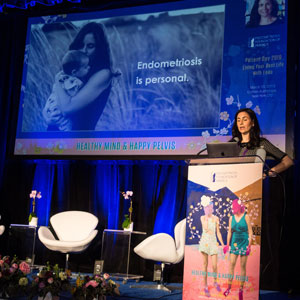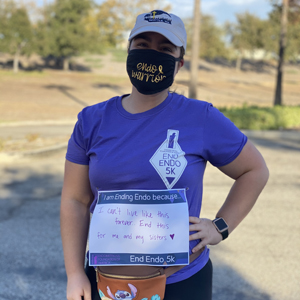 If you raise $200 or more, you will be eligable to receive an EndoFound warrior mask and be entered to win two exclusive gift baskets. The person who raises the most money will be thanked with a wellness gift basket valued at $1000, including an Apple Watch, Airpods and more.
We have designed custom content to help you spread the word for friends and family along with sample captions for posting on your social channels #200for200 #endofound #givingtuesday
Your advocacy is more important than ever. Share your story to raise critical funds for endometriosis care.
How has endometriosis touched your life or the life of a friend or family member? What does endometriosis awareness mean to you?
Endometriosis care has been critically affected by the COVID-19 pandemic. Surgeries and in-person doctor appointments have been postponed leaving many individuals to suffer without treatment and some without diagnosis. Delayed IVF treatments have caused hopeful families unprecedented stress. Students aren't in the classroom receiving critical endometriosis education and may go years without proper diagnosis.

"The women I know with endometriosis who turn up every day, hopeful and still trying are as far from failing as possible. In fact, they're the strongest, most resourceful people I know" — Eleanor Thom, author of Private Parts
---
What impact will my donation have?
Just $10 will provide critical endometriosis education materials for one student and their family, reducing delays in diagnosis.
Help make breakthroughs happen. How will you make a difference today? Just $25 funds research to treat and someday cure endometriosis.
Advocacy influences public opinion and public policy. Your $25 support makes sure that both the public and Congress know about endometriosis.
"We can not let our voices be silenced in shame. We are enough. We deserve a cure." — Julie W
Frequently asked questions
Q: How do I start fundraising?
A: Click "Join the campaign" above. You will be redirected to our page on JustGiving, designed specifically for this 200 for $200 campaign. Click the orange "Start Fundraising" and create an account on JustGiving. Specify what kind of event it is — we recommend "Doing your own thing." Fill out your event details. We recommend selecting "an appeal for a charity" as your event type. Last but certainly not least, customize your page with images and your story!
Q: I'm having trouble using JustGiving, what should I do?
A: Visit the JustGiving help page here. If you don't find the answer to your question, please email events@endofound.org and we'll be happy to help.
Q: How should I ask my friends and family to donate?
A: First and foremost, tell your friends and family why endometriosis advocacy, awareness, education, and research matters to YOU. That's what they care about most! Share your story and your goal to fundraise however you prefer — you know your friends and family best.
You may want to share your story on social media and link your fundraising page. You may want to host a virtual movie night or game night and ask your friends to donate to attend. You may just want to text your closest friends and ask if they're able to donate. No donation is too small...or big!
Q: Do I need to do anything for the money I raised to be sent to EndoFound?
A: Nope! All of the money donated on JustGiving will automatically transfer to EndoFound.
Questions? Email us at events@endofound.org