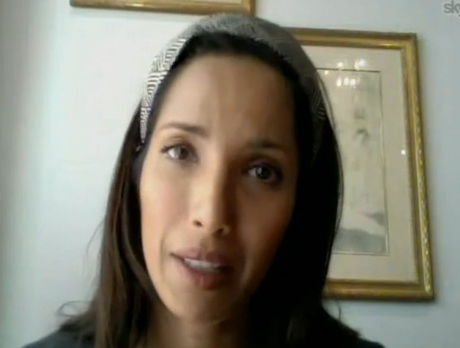 EFA Co-Founders Tamer Seckin, MD and Padma Lakshmi were prominent guests of the 2011 AAGL 40th Annual Congress on Minimally Invasive
Gynecology in Hollywood, FL this past November. As the Jordan M. Phillips Keynote Speaker, Lakshmi addressed over 5,500 delegates on Tuesday, November 8, 2011. Bravely sharing her painful experience with advanced stage disease, Lakshmi encouraged attendees to recognize endometriosis for the growing women's health crisis it is.
EFA President & Founder Tamer Seckin, MD also presented a number of expert presentations, including "Stem Cell Theory & Stemness of Endometriosis: Rationale for Excision" during the AAGL Meet the Professors Roundtable and later, "Endometriosis: a Growing Societal Issue" in an important new session, the AAGL Hospital Administrator's Program. Dr. Seckin's "Critical Analysis of Reoperative Endometriosis" closed out the Congress, wherein he joined other panelists for the Endometriosis Research, Support & Education Panel.
The Foundation is extremely pleased to see endometriosis and surgical excision brought into the spotlight at this year's Global Congress, and is grateful to our friends at AAGL for helping EFA further elevate the disease.